Xaero's Minimap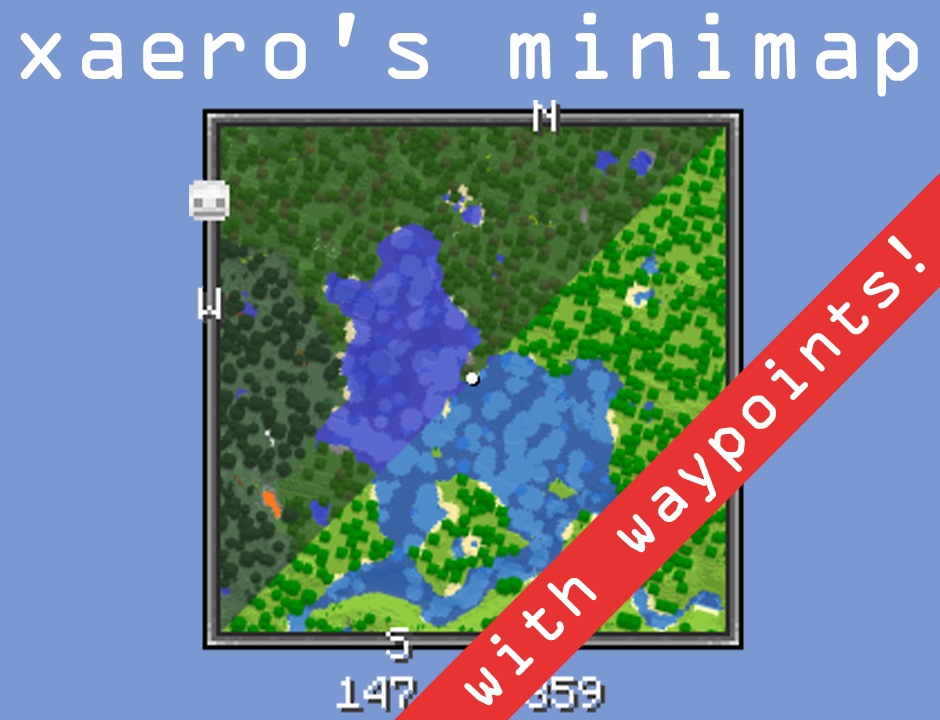 Main Features
Aesthetic feel and look of vanilla Minecraft.
Texture pack support.
Runs smoother than most minimap mods.
Ability to lock north or use a rotating map.
Works both above and under ground.
Waypoints. Infinite amount. Can be teleported to (permission needed). Press B to create a new waypoint. Press U to list all the waypoints.
Displays entities on the map as coloured dots. Customizable in the settings. Hostile and friendly mobs can be coloured differently.
Configurable settings. From minimap size to entity amount.
Install Guide / How To Install Minecraft Mods In General
Open Minecraft launcher and start the version of Minecraft that you're going to install the mod for at least once.
Go to the official Minecraft Forge website: http://files.minecraftforge.net
Download and run the recommended installer for the needed Minecraft version (1.10.2, 1.9.4 etc). This should create a new "forge" profile in your Minecraft client if this is your first time using Forge (to change which Forge version to run you'll have to edit the "forge" profile).
Start Minecraft with the "forge" profile at least once.
Now middle-click (open in a new tab) the download button below, choose the latest version of the mod for your Minecraft version and click "Download (.jar)". Wait 5 seconds and click "skip ad" in the top-right corner of the page. Your browser might say that the file can be harmful but don't worry, all my minecraft mods are safe to download, browsers are just being cautious with jar files.
Go to "C:/Users/YOUR USER/AppData/Roaming/.minecraft/mods" or to an equivalent on other OS'. On Windows you can open the "AppData" folder by pressing windows key + R and typing in: %appdata%
Find your way into the "mods" folder as described in the previous step.
Put the mod jar you've just downloaded in the "mods" folder. You can now install any mods compatible with your Forge version by putting them in this folder.
Start your minecraft launcher and start the game using the "forge" profile.
If you are still having problems getting the mod to work, contact me. Contact info is available in the sidebar.